KidOregon!
Are you looking for fun things to do with your kids? Being a kid in Oregon is a great thing! We get to know a lot of kids as experienced pediatricians in Eugene, Oregon, and we're always on the look-out for GREAT things to do, and all within a half-day drive! Check out our growing list of ideas, and get going!
Some of these activities are in Eugene-Springfield, and some are in the greater Oregon area.
---

Sea Lion Caves is nature's home for wild sea lions and a variety of sea birds, located 11 miles North of Florence on the Oregon Coast.
---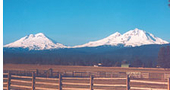 Two hours' drive from Eugene-Springfield, Sisters, Oregon is a fantastic place to visit for kids and families. Filled with fun shops and museums in a high desert and wild west setting, Sisters is sure to hold your kids' interest. Be sure to take them out to lunch at Bronco Billy's, an original Old West saloon, and bring the camera to take pictures of the kids in the Sisters "jail"!
---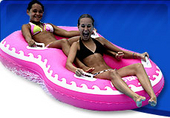 Come to Splash! for a romp in the waves, a slip down the slide, a dunk at the water basketball hoop and more. Enjoy water exercise, splashing in the kiddie pool and relaxing in the adult spa. Convenient family changing rooms, concessions and a sundeck make for an outing sure to please the whole family
---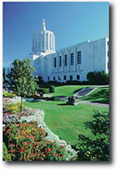 Just one hour north of Eugene-Springfield, Oregon's State Capitol Building in Salem brings history alive for children. Make a day trip of visiting the Capitol, and A.C. Gilbert's Children's Museum in Salem!
---

Experience West Coast Game Park, the original walk thru Safari, where visitors meet, pet, film, and walk among hundreds of FREE roaming wildlife. The park was established in 1968.
Pet a cub, a pup or kit, enjoy and meet the many and varied species of youngsters presented by park attendants for an extra special, visitor interaction with nature's wildlife.
---

Wildlife Safari is a fun-filled family destination where you can view over 500 animals in their natural habitat, roaming freely as they do in the wild! Visitors to the park drive through a 4.5 mile trek to see animals from Africa, Asia and the America's. This unique setting offers many opportunities to get up close and personal with animals large and small.
Safari Village is home to unique animals, a petting zoo, beautiful gardens, the Casbah Gift Shop, Safari Village Cafe' and White Rhino Event Center.
---

Tubing, sledding, skiing, hiking, showshoeing, cross-country skiing, eating, and just plain ol' playing in the snow...Willamette Pass has it all for your family's winter fun!
---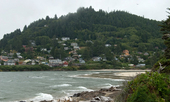 About one and one-half hours from Eugene-Springfield, Yachats is a wonderful small town along the Oregon coast filled with quaint shops and restaurants perfect for a day trip with the kids. As you head north on coast highway 101, before reaching Yachats, be sure to stop by the Devil's Churn, and to take a drive to the top of Cape Perpetua, the highest point on the west coast of the United States (with AMAZING views!). Also along 101, go tidepooling at Strawberry Hill, and while in Yachats take a walk along the famous 804 Trail.
---